I am letting you all in on a historic development. I am launching the #LightonHistory hashtag. You might have seen it yesterday. Right now I'm in the middle of my website launch party but once that is finished #LightonHistory is going to take on a new meaning.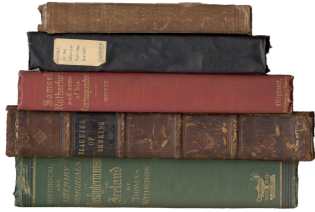 LightonHistory is group so that all history lovers, historical fiction writers, and historical fiction readers have a place to congregate on Twitter. Romance writers have many forums but historical fiction writers often go it alone. Perhaps they spend too much time at the library or museum? LightonHistory will bind us together whether you write novels set in 16th century, France during World War II or the U.S in the 1800s like me. We all share the same struggles. LightonHistory is a place to support each other or ask questions. Want to know what women's fashion was in the 1840s? Just ask the #LightonHistory group.
Social media is, above all else, social. It is a community. But we must utilize the community. As much as I enjoy carrying on conversations with all of you individually. Think of the possibilities if like-minded people put their heads together. We could rule the world. Okay, maybe not the world. Napoleon didn't end well.
Let's figure out how to bring history to the masses. Spread the word, shedding light on history.
The #LightonHistory hashtag might help making friends a bit easier. Just click on #LightonHistory and you can see the whole #LightonHistory stream and hopefully say, "Hi."
This is going to be a friendly group. If you are not knowledgeable about history but want to learn we will help you. There is no such thing as a stupid question. No snobbish wine drinkers here. Just writers and readers who share a passion for history.
My pledge is to follow anyone who joins and contributes to the #LightonHistory community. If it takes off I would love to create a Facebook group to give everyone another place to congregate.
As Kristen Lamb wrote, "There is strength in numbers, and platforms are easier to construct if we have help."
We will also provide encouragement, support and promote fellow members. Everyone can use a little extra love.
Please join me in the #LightonHistory Revolution.